Stan Brown, PT
Stan received his Physiotherapy degree from Dalhousie University in 1997, following a Science degree at UNB in 1994. He practiced in Saint John and Halifax before opening the Oromocto PhysioCentre in 1999.
He has completed numerous post graduate courses in Orthopaedics, Manual Therapy, Function Capacity Evaluation, McKenzie Method of Mechanical Diagnosis, and Movement Impairment Syndrome.
He is past president of the Private Practitioners of Physiotherapy and has provided presentations on Physiotherapy, work conditioning, and functional capacity evaluations.
Lori Stairs, PT, CAFCI
Lori brings 25 years of experience in Physiotherapy, working in hospital and out-patient settings. As a McGill University graduate, she trained in various specialized settings in Montreal and from coast to coast.
She worked for a year in Cranbrook, BC, in a very busy out-patient orthopaedic clinic, before moving to Fredericton, NB where she has lived for the past 18 years. Over that time period, she was always broadening her knowledge base through an extensive repertoire of manual therapy courses, pain management courses, muscle imbalance courses, kinesiotaping, and running.
Special interests include completion of acupuncture certification exams and completion of 200 hour Viniyoga certification.
For the past 12 years, Lori has worked at the Oromocto PhysioCentre. She believes that each client's presentation and response to treatment is unique, and such, endeavours to draw on her various techniques to design a specialized program of treatment and corrective exercises to expedite your recovery process.
Gary Loveridge, PT, B.P.E, B.Ed, B.Sc (Physiotherapy)
Gary has been a licensed Physiotherapist since 1999. He graduated with a Bachelor's Degree in Physiotherapy at Dalhousie University in 1999. He has had the pleasure of meeting and treating many New Brunswickers since beginning as a private practitioner in 2001. Gary has been an integral part of the treatment team at the Oromocto PhysioCentre since 2009.
Since beginning as a new graduate, he has taken many continuing education courses in the orthopedic physiotherapy realm including manual therapy, Matheson Functional Capacity Evaluation, acupuncture, and exercise therapy. He has worked hard to keep a well rounded focus for treating all areas of physical dysfunction. In January 2012, he was selected one of 13 qualified physiotherapists in the province to develop and run a Back Management Program through WorkSafe New Brunswick for treating lower back injury.
Gary believes the best treatment outcomes occur with development of a strong rapport with each client, setting individual goals, and treating with the latest approaches backed by available research and clinical experience.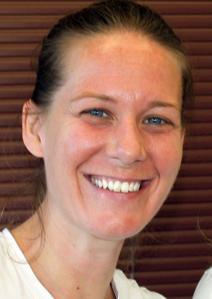 Jennifer Sequin, Bsc. Kinesiology, RMT
After graduating from UNB with a Bachelor's of Science Degree in Kinesiology, Jennifer worked as a Kinesiologist for 1.5 years before deciding to expand her education into massage therapy.
She has been working as a Registered Massage Therapist since graduating with honours from the Atlantic College of Therapeutic Massage in June 2005.
Over the last 8 years, Jennifer has taken additional courses in Sports Massage, Myofascial Release, Massage Therapy and Cancer, and Table Thai Yoga, along with personal training courses.
She is committed to helping clients overcome injuries, reduce scar tissue, correct muscle imbalances, and optimize overall well being.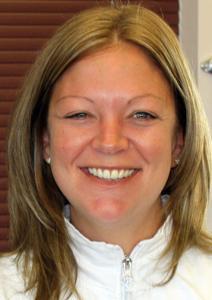 Shauna McQueen, RMT
Shauna began her career in Massage Therapy in Fredericton, where she graduated at the top of her class in 2012 from the Atlantic College of Therapeutic Massage.
With over 2200 hours of massage training, she is fluent in Trigger Point Therapy, Swedish and Deep Tissue Massage, Sports Massage, Manual Lymph Drainage, Pregnancy Massage, and Myofascial Release.
Shauna has worked closely with physiotherapists in a clinic setting, as well as in a spa environment. She has begun an active, licensed member of the ANBMT since 2012.